Denver DUI Attorney
Arrested for DUI in Denver? You Have 7 Days to Take Action!
As an experienced Denver DUI lawyer, I take pride in offering my clients the aggressive, hard-hitting legal counsel they need after facing a criminal allegation. From first-time misdemeanors to serious felony charges, I have handled thousands of DUI cases. No matter what your case involves, I am prepared, qualified, and equipped to fight on your behalf.
I handle DUI cases in Denver, Adams, Jefferson, Douglas, and Arapahoe Counties.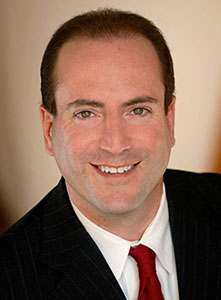 Why Clients Choose Our Denver DUI Lawyer
Free initial consultation
More than 25 years of legal experience
Affordable, results-oriented legal counsel
Thousands of DUI cases and hundreds of trials handled
Certification in Standardized Field Sobriety Tests
Completed the same initial training as police officers

How Long Do You Have to Request an DMV Administrative Review Hearing?
Immediately following an arrest for driving under the influence (DUI), Colorado police officers will automatically revoke your driver's license. You will then have up to 7 days to request an official hearing to prevent the suspension or complete revocation of your license and your driving privileges.
For this reason, among many others, you will need to immediately speak with a Denver DUI lawyer who can help protect your driving privileges as well as your rights, interests, and freedoms.
Contact a Denver DUI attorney at (720) 809-8262 to determine your potential defense options. I offer confidential and complimentary consultations.
DUI Defense Strategies in Denver for Real Results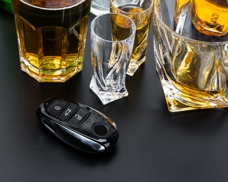 Have you been arrested for driving under the influence (DUI) in Denver? Is someone you know facing drunk driving charges anywhere in Colorado? If so, you could have a very limited time to take action. In Colorado, arresting police officers and state prosecutors do not take these types of criminal allegations lightly.
You may not realize how important your choice in legal counsel can be after a DUI-related arrest. As a practiced DUI lawyer in Denver, want your decision to feel like a simple one when you choose to work with my office. I take the careful approach of educating you on what to expect in your process, and I actually take the time to help you understand the facts about your case, what can be done in your defense, and what the likely outcome can be. This personalized approach allows my clients to feel confident in knowing their case is in the good, capable hands of a legal professional.
I am able to discuss any of the following during a consultation:
What can a DUI lawyer do for me?
Contact Our Denver DUI Attorney Today
I have been recognized and respected for my work in handling DUI cases. I have access to reconstructionists, forensic toxicologists, and many other qualified experts who may be helpful in DUI cases. Additionally, I am one of only a few DUI lawyers in the state who is Certified in Standardized Field Sobriety Testing in the state of Colorado, which is the same training course administered nationwide to police officers. If you are searching for DUI lawyers in Colorado, look no further than the Law Office of Joseph A. Lazzara, P.C. today.